Molinel responds to the needs of two principal sectors:
Crafts – Construction – Industry
Molinel offers workwear for craftsmen, industry professionals and building and civil engineering workers ranging from non-specialised to highly technical clothing.
Each clothing line and garment is designed according to specifications, drawn up by the professionals themselves. These professionals act as technical consultants for the brand, even field testing the clothing for us.
All workers are catered for and will be able to find the right clothing to suit their requirements from one of Molinel's three ranges:
– Expert Range: this range was developed to meet the specific requirements of each job category. Be it for bricklayers, painters, or mechanics, workmen of all trades will be able to find the right clothing to suit their requirements.
In cotton/polyester or polyester/cotton: materials are selected based on the level of resistance and comfort that they offer to the wearer. The Expert range comprises technical, functional, hard-wearing and stylish clothing.

– Maxter range: this range consists of two clothing lines for indoor (technical or industry jobs, etc.) or outdoor environments (building and civil engineering categories, green spaces, etc.). A hard-wearing design made in fabrics selected for their resistance. Clothing intended for intensive use.
– Non-specialised range: multipurpose workwear that has been tried and tested in all conditions.
PULS with Molinel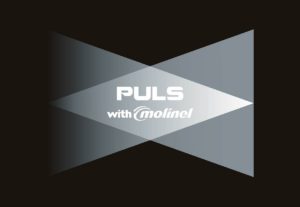 The workwear concept that represents and reflects every worker's personality. Designed to be finely tuned to respond to our new lifestyles, PULS offers a novel approach to work; alternative clothing that reflects the true essence and personality of each and every wearer.
PULS embraces the codes, those that make each of us individual with all our unique, rough edges, and that enliven our daily lives with energy, passion and enthusiasm. An incentive to reinvent yourself every day and ever-more profoundly, be it by yourself or together with others, in action and in the moment.

PULS with MOLINEL


Catering and service
Each and every professional will find the product that best represents who they are; creative, original, and innovative, with styles designed to suit life in the kitchen.
New cuisine, new generations and new chefs: our brand is committed to providing comfortable, long-lasting clothing designed with professionals, for professionals. Our products have a high standard of quality that can be seen in the special attention afforded to the packaging and the selection of premium fabrics.
Be it ultra-modern, colourful, modified or more classic, technical or minimal, Molinel boasts a complete range of innovative, inventive and practical clothing to meet catering professionals' every need.
Never anything less than passionate!